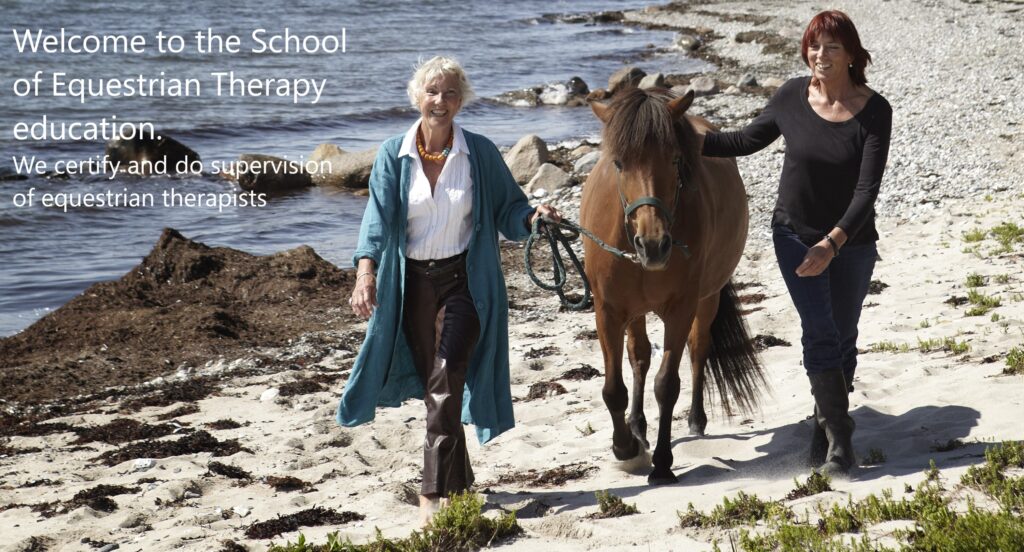 School of Equestrian Therapy. Certified training of equestrian therapists
We offer an education based on a well-founded concept that is unique and build on learnings from long experience in your own practice. Since 1998, we have developed and tested this through series of courses, supervision and not least our own experiences.
Our School is located at Røsnæs in Denmark (see location in Google Maps).
Meet Helle who is educated as equestrian therapists by the school for Equestrian Therapy
Helle Rohde
The owner and Equestrian Therapist of 'Stald Balle'. A riding school using Icelandic horses in Mårslet, Denmark.

Riding instructor, primary school teacher, foster mother and riding therapist

The training to become an equestrian therapist has meant a lot to my life. Both on the professional side but also on the personal. Through the education, the locks of life are opened and a journey begins. It is an amazing journey that one could wish for everyone.

I have been working as a therapist with the horses since I graduated and I feel really well situated to give my students and clinets the best possible experinces. I would warmly recommend the education to you who are passionated about improving yourself and helping others ".